PRECISE SOLUTIONS
SycoTec is one of the world's leading manufacturers of high-speed drives. For more than 50 years, we have been the acknowledged specialist for sophisticated drive technology in industrial and dental applications. In addition to innovative products, we also offer our customers bespoke drive solutions precisely tailored to their individual needs. Flexible production options for highquality mechanical components and assemblies round out our offering.
AREAS OF EXPERTISE
Industrial drive
technology
Industrial drive technology What it's all about: In the area of industrial applications, we implement a wide range of bespoke high-performance drives for you – from high-frequency spindles to individual motor components and matching frequency inverters to turbo generators and specialpurpose motors. Our company is not only one of the biggest providers of high-speed drives in the world. It is also a competent engineering partner to industry for customer-specific solutions.

The area of dental and medical applications covers complete solutions comprising micromotors, motor electronics and supply lines. Then there are dental hand-pieces and contra-angle pieces and turbines, care devices, extraction systems and CAD/CAM spindles. As an OEM, we develop, manufacture and distribute our solutions for you. All applications meet the highest requirements for efficiency, quality, hygiene, ergonomics and availability.

Straight Handpieces / Contra-Angle Handpieces / Turbines
Maintenance- & Cleaning-Devices
Dental Laboratory Suction Units
Whether the most complex of welded assemblies or the simplest laser part, whether pure manual machining or the latest in CNC robot production: You get SycoTec components in technologies such as turning, grinding, honing, drilling, reaming, deep drawing, welding (WIG/MAG), chamfering, cutting, milling and much more besides, all with maximum precision. That's what our more than 50 years of experience stand for. In addition, we endeavour to establish a close and trusting partnership with our customers bringing our complete expertise to bear, especially in new developments.

Carousel contents not found!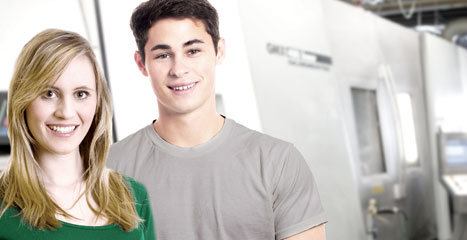 Turn along on the rotor of our success story: An exciting, demanding and appreciative working environment awaits you.