CARE DEVICES, CLEANING DEVICES
For clean and reliable preparation

SycoTec's care and cleaning devices are optimised to significantly extend the service life of high-quality dental instruments through thorough and yet careful preparation. The SycoMaint enables particular quick instrument care, while the SycoMaint smart impresses with its uniquely compact dimensions.
Cares, cleans and saves space
38 x 28 x 34.5 cm: The SycoMaint smart is one of the care and cleaning devices with the most compact dimensions on the market, saving valuable space in every preparation room. Even accessories such as a USB stick and test adapter can be handily stored right inside the device under the cover to save space.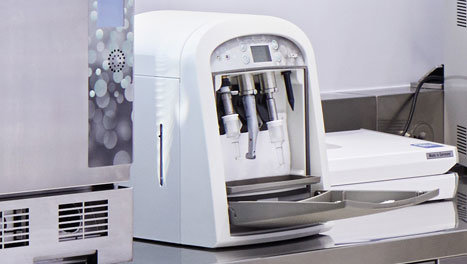 SycoTec's care devices and cleaning devices at a glance

Efficient and thorough preparation
Up to 3 instruments in one
Optimal distribution of the care products
Exact and thrifty dosage
High flexibility
Various cleaning and care programmes
Special collet care system
Turbine adapter separately available
User-friendly design
Compact dimensions
Small footprint
Fits every workspace
Optimal hygiene and safety
No care product residues in the device
Cleaning quality remains automatically high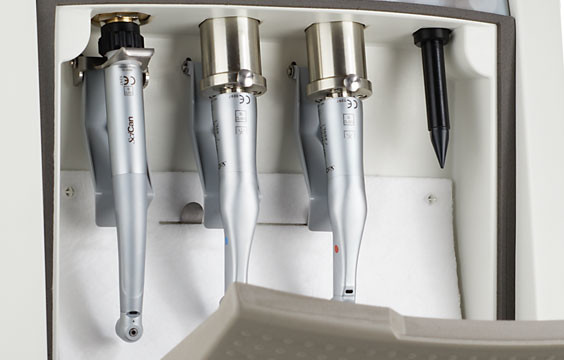 Special requirements?
Questions?
We're there for you: